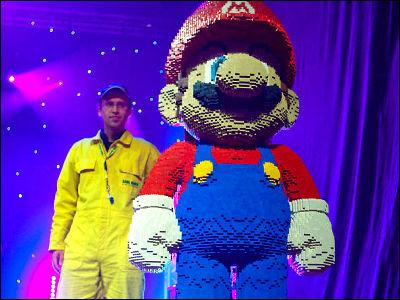 As much as 180cm in height huge Mario who exists on Internet auction site "eBay" made from Lego is sold.

It is likely to become a treasure for the mania though there is only largeness and the price is set high.

2500 Euro (about 340,000 yen) beginning of the auction is going up up to 3000 Euro (about 410,000 yen) now. Where does the price go up until the end of the auction time about the remain the sixth?
Grootste Lego-Mario ter wereld 180 cm - eBay, Speciale acties, Al het andere .... (Eindtijd 02-nov-09 10:43:59 CET)
Trackbacks
この記事のTrackbacks URL

Use trackback on this entry.
Comment will be displayed after the administrator approves.
From: |
2012/11/22(木) 04:38:55