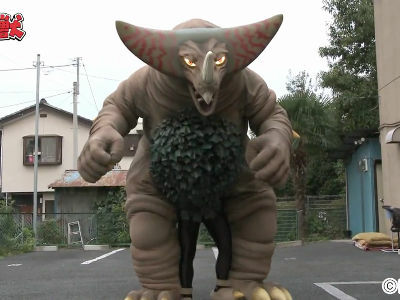 Japan..represent..special effects..hero..Ultra-man..invent..yen..valley..professional..length..huge..wear..monster..develop..actually..move..movie..open to the public.

The excellent one that this "Monster" can be feather-footed alone, and can spout smoke from mouth. The reality of an original monster is achieved, too and the quality has been finished high very much.

The private house etc. built in the background that rages by "Monster" and turns, it queues up, and it feels odd very surreal.